How to disable and uninstall Microsoft Silverlight
If you experiencing an issue casting your Google Chrome browser tab to your Chromecast, you may want to try and uninstall Silverlight.  Doing this will enable your PC to watch Amazon Instant Prime videos using Adobe Flash.  There are a few things you can try before forcing Silverlight off of your PC.
Option 1 – Disable the Chrome addon
In the Chrome address bar, type "chrome:plugins" without the quotes.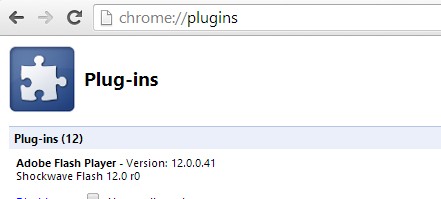 Next find Silverlight and click Disable.

Try casting a movie or TV show to your Chromecast.  If this doesn't work, try uninstalling Silverlight from your PC.
Option 2 – Uninstall Silverlight
On your PC, go to the Control Panel then select "Programs and Features" for Windows Vista and newer or "Add or Remove Programs" for XP users.  Find Microsoft Silverlight in the list and click uninstall.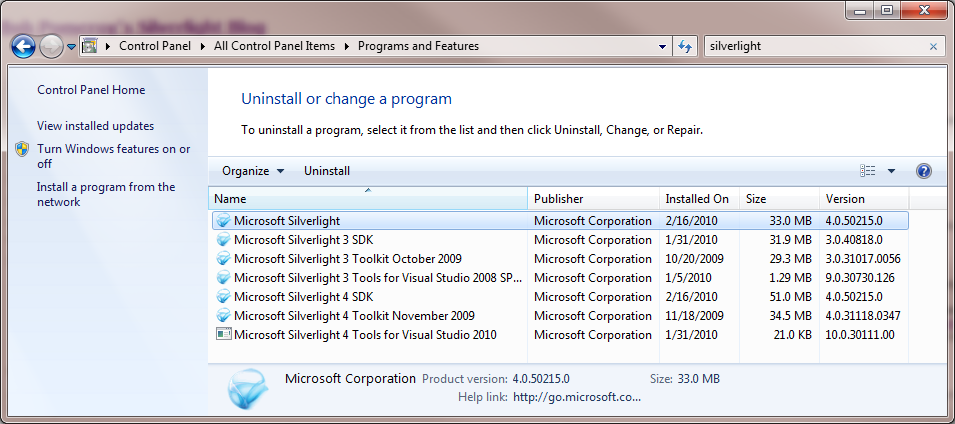 This should completely remove Silverlight from your PC.  If you are unable to remove Silverlight, try to manually remove it with the following step.
Option 3 – Forcing Silverlight removal from your PC
I recommend only doing this as a last resort.
Click Start and type Notepad in the Search box
Double-click on Notepadfrom the list of results above
Copy and then paste the following text into Notepad.

reg delete HKLM\Software\Microsoft\Silverlight /f
reg delete HKEY_CLASSES_ROOT\Installer\Products\D7314F9862C648A4DB8BE2A5B47BE100 /f
reg delete HKEY_LOCAL_MACHINE\SOFTWARE\Classes\Installer\Products\D7314F9862C648A4DB8BE2A5B47BE100 /f
reg delete HKEY_CLASSES_ROOT\TypeLib\{283C8576-0726-4DBC-9609-3F855162009A} /f
reg delete HKEY_LOCAL_MACHINE\SOFTWARE\Microsoft\Windows\CurrentVersion\App Paths\install.exe /f
reg delete HKEY_CLASSES_ROOT\AgControl.AgControl /f
reg delete HKEY_CLASSES_ROOT\AgControl.AgControl.5.1 /f
reg delete HKEY_LOCAL_MACHINE\SOFTWARE\Microsoft\Windows\CurrentVersion\Uninstall\{89F4137D-6C26-4A84-BDB8-2E5A4BB71E00} /f
rmdir /s /q "%ProgramFiles%\Microsoft Silverlight"
rmdir /s /q "%ProgramFiles(x86)%\Microsoft Silverlight"

Click File and Save As and type CleanSilverlight.cmd
In the Save astype box, click All Files (*.*)
In the Save in box, click Desktop, and then click Save
On the File menu, click Exit
Right-click the CleanSilverlight.cmd file on your desktop and click Run as administrator
When the uninstall completes, right-click the CleanSilverlight.cmd file on your desktop and click Run as administratora second time
Credit: Microsoft