How to Chromecast Vimeo videos

Being able to Chromecast Vimeo videos to your TV is one of the most requested features of Google's Chromecast.  Using the VidCast plugin on your Chrome browser allows you do so without much hassle.  The best thing about it is that it works pretty good and it's completely free!  I have created a short YouTube video as well as a step by step guide to help you start watching Vimeo videos on your Chromecast.
Chromecast Vimeo video how-to
1. Download Google Chrome
If you have followed any of my other guides, you should realize by now that if you want to cast anything to your TV using your PC, you will need Google Chrome and the Google Cast extension.  If you have Chrome installed, skip to step 2.
Download Google Chrome from: https://www.google.com/chrome

2. Install Google Cast
In order to Chromecast Vimeo videos to your TV, you will need the Google Cast extension installed in your Chrome web browser.
You can download the cast extension from here.



3. Bookmark VidCast
Go to http://dabble.me/cast and add the website to your bookmark bar.  You can do this by following the instructions on the website or by pressing the Ctrl key and D on your keyboard at the same time.  You can also drag the VidCast icon to your bookmark bar.

4. Play Vimeo videos
VidCast is what actually allows you to Chromecast Vimeo videos to your TV.  The way that VidCast works is that when you are on a webpage that has a video on it, such as Vimeo, you can click the VidCast bookmark to be redirected to the VidCast website which will allow you to cast the video to your Chromecast.
Browse to the Vimeo video you want to watch and click the VidCast bookmark on your bookmark bar.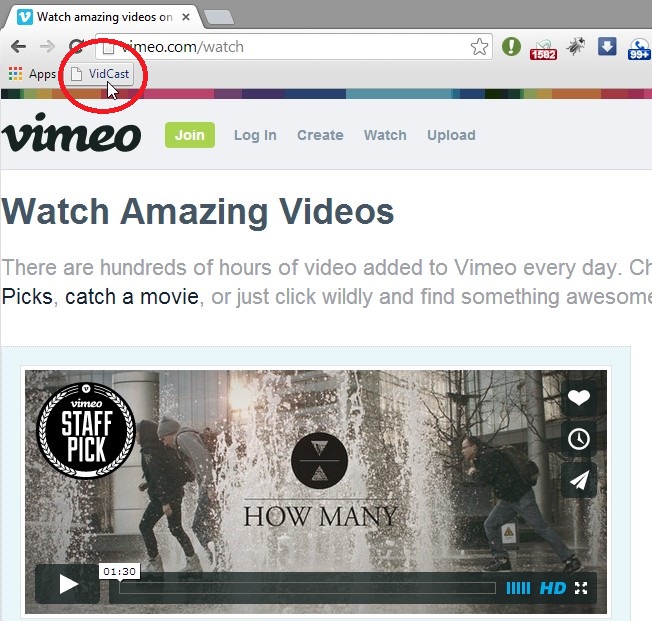 Press the play button to start casting your video.
When you click on the VidCast bookmark, you will be redirected to the VidCast website where you will see an embedded window of the video you want to cast.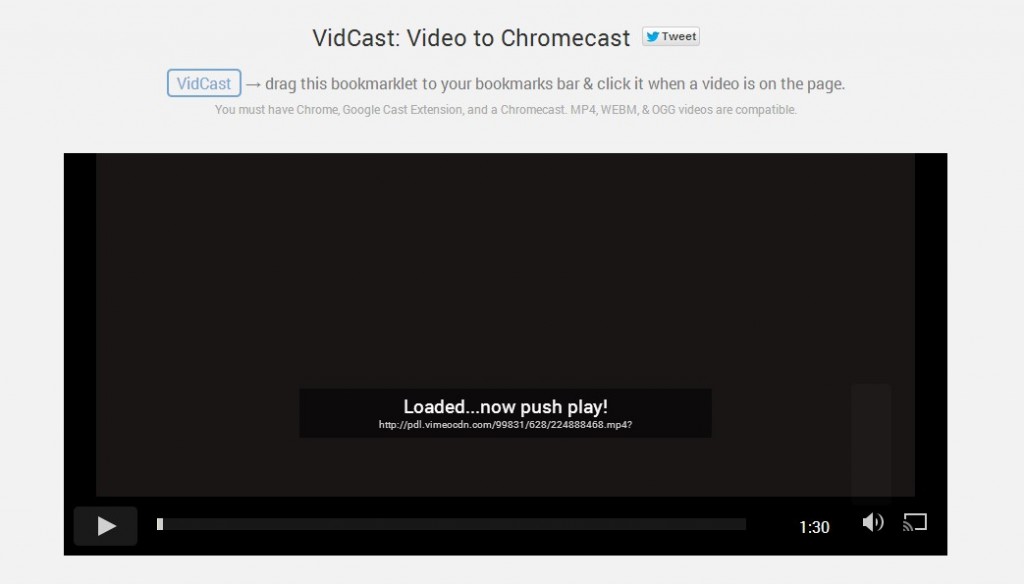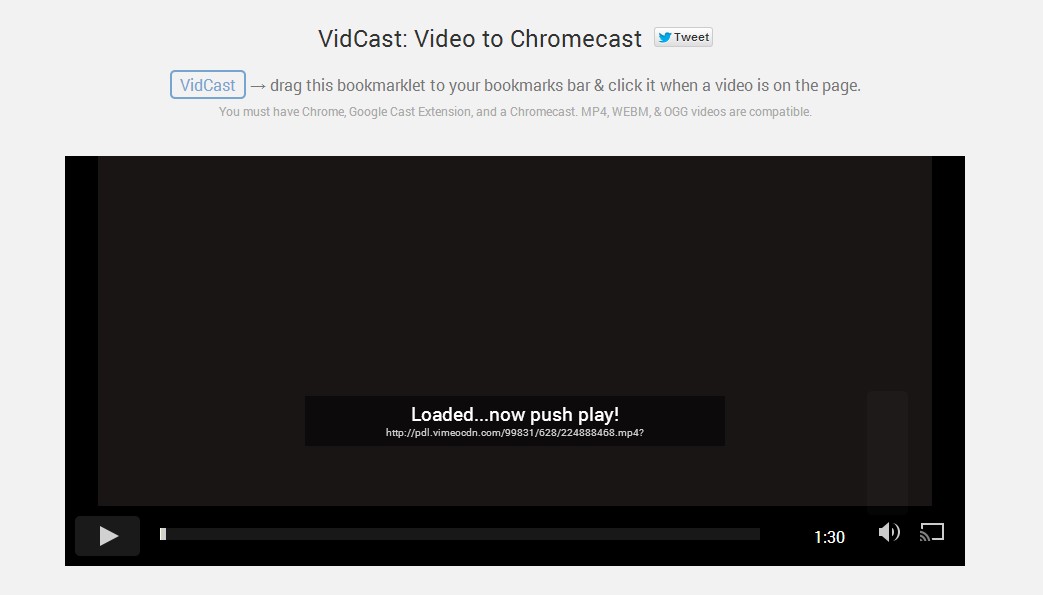 Select the Chromecast to play the video on
After you press the play button, your web browser will ask you to select the Chromecast device you would like to cast your video to.  Select the appropriate Chromecast.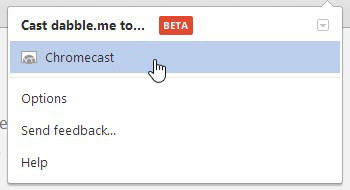 That's it!  Be sure to share this page on Facebook, Twitter or Google Plus to help your friends out!