Google Chromecast and Amazon Prime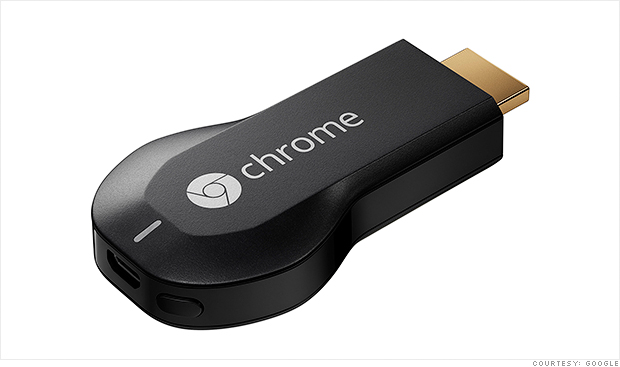 Google's Chromecast has been all the rage lately.  The Chromecast was launched back in July of 2013 and was sold exclusively on the Google Play store.  The Chromecast is now available on Amazon.com for $35 and ships free with the economy shipping.  The Chromecast is a little dongle that plugs into the back of your TV and allows you to watch content from different apps on your TV.  You can control what is being cast to Chromecast via your Mobile device or through a plugin in your Chrome web browser on your PC.
Services that currently support Chromecast are the following:
Google Play Movies
Google Play Music
Pandora
Hulu Plus
HBO Go
YouTube
Vevo
Red Bull Tv
Songza
Plex
PostTV
Viki
RealPlayer Cloud
As you may have noticed, Amazon Instant Video is not on the list.  The question has been pondered many times as to whether or not Amazon will ever support the Chromecast.  As of right now, there are no news or rumors as to whether or not Chromecast will be supported.  Even though, there is no native way to cast Amazon Instant Videos to the Chromecast, you can still cast videos by casting your tab in Google Chrome.  Users that have done this state that you need to disable Silverlight and enable watching videos in Adobe Flash.  You may also need to lower the quality to 720p.  Even though this will not work as good as an app that natively supports casting to the Chromecast, it is one way to get your Amazon Instant videos on the big screen!
Download Google Chrome here.
Download Google Chrome cast plugin here.