Today Only, Amazon Prime membership is on sale for $72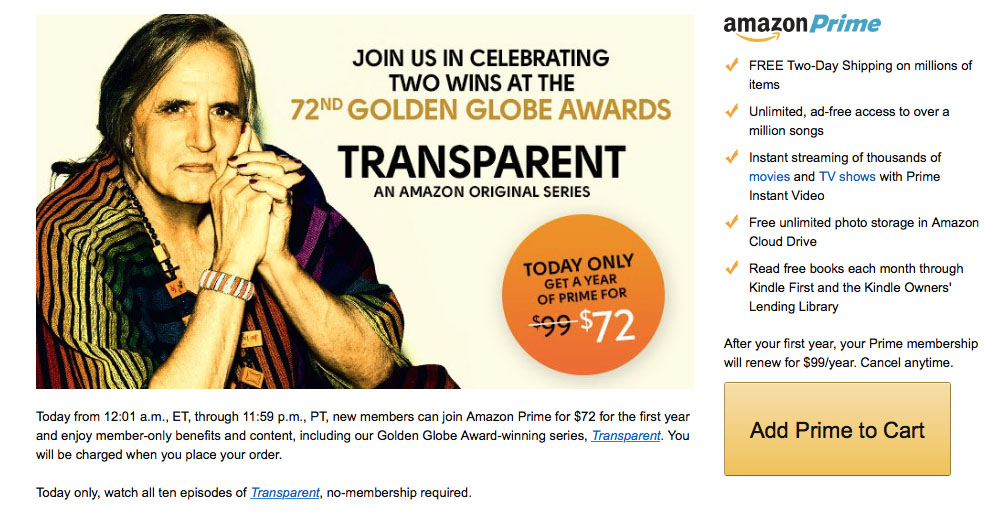 Amazon has decided to celebrate it's two wins at the 72nd Golden Globes by offering memberships to Amazon Prime for only $72.  That's $27 off the normal price.  The only caveat is that this is for new members only.  If your membership has recently expired, then this offer will work for you.  If you are already a member, you can buy a membership as a gift and gift to yourself when your current membership experies.  Another thing to keep in mind is that you can share your membership with up to 4 family members for free.  There is no verification as to whether or not these people actually are family members.  The people that you share your account with are not able to use Amazon Instant Video, but they are able to receive free 2 day shipping.  Click here for instructions on how to share your Amazon Prime membership.
Amazon Prime allows it's members to receive free 2 day shipping on many items listed on amazon.com.  With a prime membership, you will receive full access to Amazon Instant Video.
Click here to get the deal.