Kindle Fire HDX 8.9″ for $259 [expired]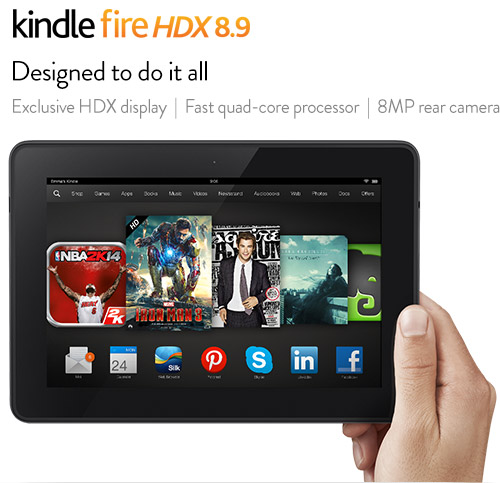 Amazon is currently running a promo on last years Kindle Fire HDX 8.9.  I know what you are thinking, why would I want last years tablet?  Well if the price is right, then it's worth taking a look at it especially with Christmas right around the corner.  Right now, the HDX 8.9 is on sale for $259 which is a whole $140 off of the regular price.  That's about $140 cheaper than buying the newly released Nexus 9.
The Kindle Fire HDX 8.9″ offers a screen resolution of 2560 x1600, a quad core processor, stereo speakers, dual cameras and of course Amazon's ecosystem.  Not bad considering this tablet will cost you just a little bit more than a Nexus 7.
For more info, or to purchase, click here.