Amazon Green Monday Deals – Moto G for $149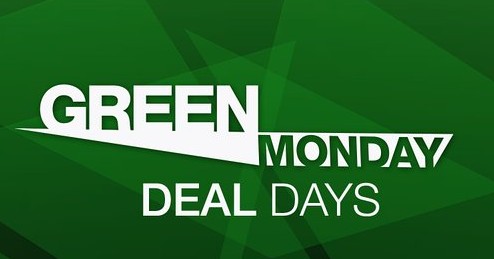 The second generation Moto G is on sale at amazon for only $149.  Keep in mind that this phone is carrier unlocked and doesn't require a contract.  This makes the Moto G one of the best deals for those of you looking to pick up a new phone without renewing service with your carrier.
In case you aren't familiar with the Moto G, the phone sports a 5-inch HD display, stereo speakers, a Snapdragon 400 quad core processor, 8MP camera and room for a microSD card.  The one thing that everyone should know is that it doesn't have an LTE chip.  You will only be able to use this on US GSM networks.
If you are interested in other great deals, you can check out a list of deals on Amazon's Green Monday website here.
Moto G Black 8 GB
Moto G White 8 GB
Another notable deal is the Kindle Fire HD7 for $114,