Primecast app allows you to Chromecast Amazon Prime Instant Videos (Updated)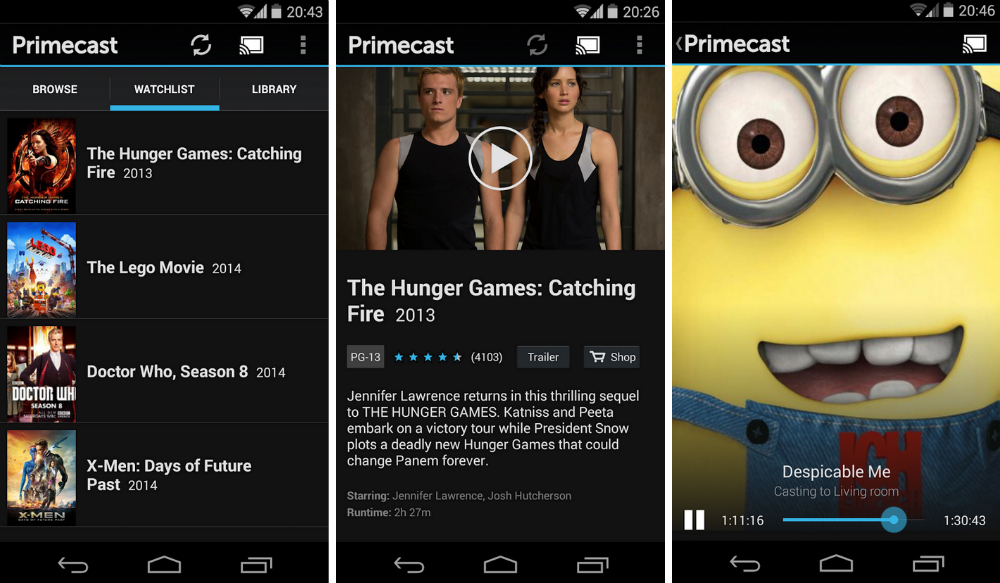 [Update 11/12/14] And just like that, this app is no longer available!
Users of Amazon's Instant Video service have been unable to easily cast videos to their Chromecast dongle, until now.  A team of developers have released an app on the Google Play store called Primecast for $2.99 (click here for a free method).  This app promises to allow you to easily cast your videos to your Chromecast.  According to the developer, all of your information is sent directly to Amazon and is not stored on their servers.  If you decide to use this app, please keep in mind that it's not supported by Amazon and that the developer may have access to your Amazon account once you login.  If you are at all concerned about this (as we are), then follow our guide on how to watch Amazon instant videos on your Chromecast.
In order to use this app, users will need to have videos on their watch-list or library tabs.  You must be in one of those two tabs in order to cast the video.  We can't imagine that this app will be available much longer, but if you have $2.99 to blow, you can download the app from here.  This app is only available on Android.