Chromecast pink screen of death!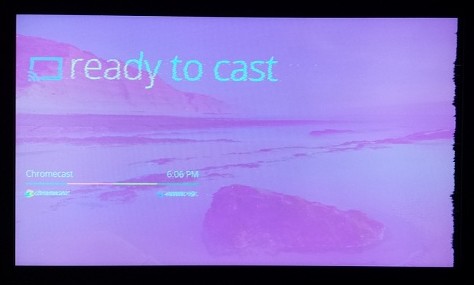 A few users have experienced a problem where their TV only displays a pink screen like the one above when they try to cast their Chrome browser tab.  The solution to this problem is quite simple.  All you need to do is update your browser.  Follow the steps below to update your Chrome browser.
Step 1
Click the menu icon in the upper right corner and click "About Google Chrome"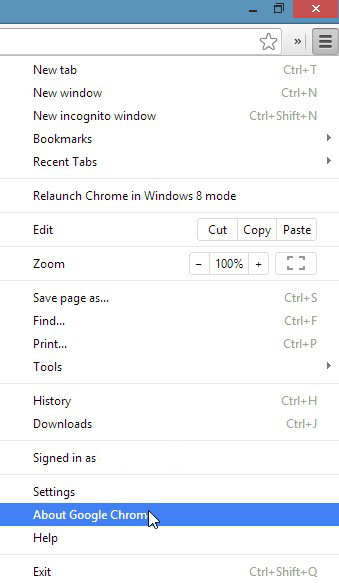 Step 2
Click the update now button if you are able to.  Google Chrome will check for updates automatically.  You may just need to restart your browser.  Click restart browser if you have that option.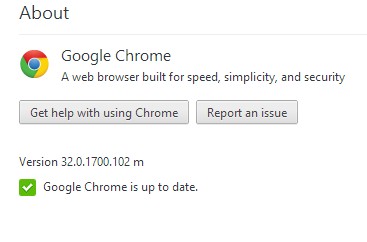 After you have updated Chrome, check and still if you still experience the pink screen of death.